The cold and bitter winter months are so notable in Wisconsin that they are deserving of their own spa services to both de-stress your soul and rejuvenate your skin from the harsh elements. Check out our latest offering and specials here.
If you haven't heard, Bella Lei has revitalized our spa offering by hiring some amazing CIDESCO certified Estheticians that, for the last 12+ years have been training the areas best estheticians at IBW in Milwaukee. We have also hired some additional experienced massage therapists that have a touch and energy that will make you want to come back often to keep your inner balance.
Services are offered at both our Cedarburg and Port Washington locations.
Here are our featured services and specials. These offers expire 1/31/2022 so book now.
Featured Facial: Enchanting Seasonal Facial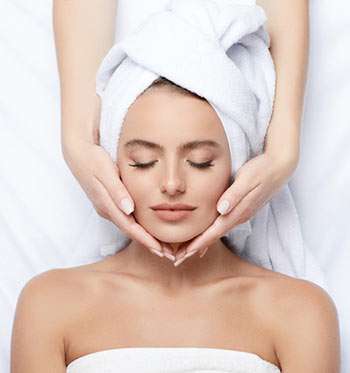 Our Enchanting Seasonal facial is a comforting, nourishing treatment that will brighten and fortify your skin, preparing it for harsh winter weather and radiant for the holidays! A potent blend of seasonal fruit enzymes will refresh dry, dull skin, while hydrating and anti-oxidant rich plant extracts will replenish and restore the skin's barrier protection. Warming and targeted massage techniques will increase circulation and improve muscle tone, leaving your skin and spirits lifted!
Regular Price: $115.00 (Seasonal Special – $87.00) – CLICK TO BOOK NOW
Moments of Wellness: Mini Experiences before your Hair or Nail Services
Have a little time before your service? Let the front desk know in advance and we may be able to accommodate a complimentary chair massage or hand treatment.
Elevate your Experience: Spa Add-ons
Paraffin Treatments for hand, foot and face are a warming, hydrating and soothing wax treatment that locks in moisture and leaves your skin nourished and relaxed. Can be added onto any massage or facial service.
Hands – $10
Feet – $15
Hands & Feet – $20
Face – $10