Body Treatments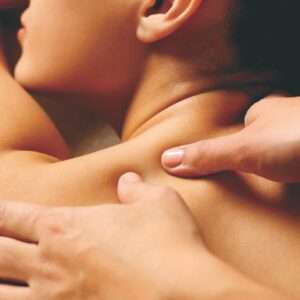 Essential Back Treatment
Essential Back Treatment
A skin treatment designed for the often neglected back. A clarifying focus will include deep pore cleansing and purification of problematic skin; for more radiance, our illuminating approach includes thorough exfoliation and hydration. Your esthetician will help you determine which focus is best for you!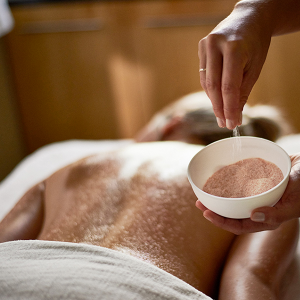 Revitalizing Body Treatment
Revitalizing Body Treatment
For dull, dry, or dehydrated skin, this invigorating body scrub will leave skin soft, smooth, and radiant. Great for special events and seasonal changes.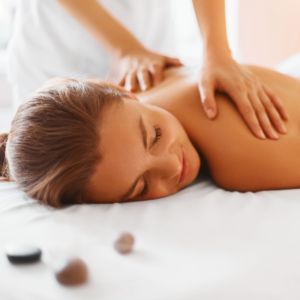 Targeted Cellulite Treatment
Targeted Cellulite Treatment
A body toning treatment to fight skin laxity on a cellular level, stimulate collagen and reduce the volume of lipid cells for a smooth, contoured body. This body contouring treatment starts with dry body brushing to stimulate circulation and assist in eliminating toxins; followed by an application of our revolutionary body firming crème to tighten and tone loose skin, eliminating the "orange peel" look associated with cellulite. Skin is left smooth, toned, and hydrated.
*best results will be achieved with multiple treatments and a proper home care regimen that your esthetician will assist you with.

| | |
| --- | --- |
| 60-minutes | $90 |
| 90-minutes (includes hand and foot treatment) | $125 |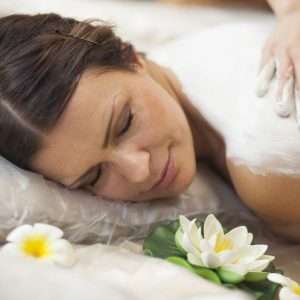 Traditional Herbal Body Wrap
Traditional Herbal Body Wrap
A custom blend of specific herbs that assist in reducing the appearance of cellulite, stretch marks, varicose veins, and encourages thinning though the detoxification of excess fluids. Excellent for enhancing skin's tone and texture and hydrating the whole body.