FACIAL TREATMENTS
Renew. Rejuvenate. Refresh.
Facial and Body Treatments are a popular way of maintaining a youthful appearance by giving your skin the care and nutrients it deserves.

Dry, oily, aging, uneven, sensitive, and acneic skin conditions and eye concerns can all be addressed with a customized facial treatment. After a thorough consultation, your skin therapist will provide the best combination of natural results driven products, personalized aromas and techniques and design a customized treatment that will move your skin toward balance and reveal its natural beauty.

Treatments are recommended on a weekly, monthly and seasonal basis to achieve and maintain optimal results. Your skin therapist will develop a comprehensive treatment plan designed to meet your individual needs and expectations.
*Not sure where to begin your skin health journey? The Balance Facial is recommended for our first-time facial treatment guests or anyone seeking a relaxing spa facial treatment.

Signature Spa Services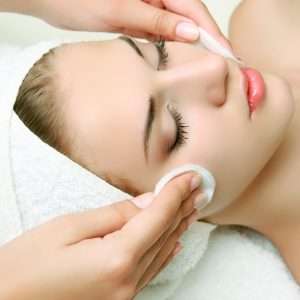 The Balance Facial
The Balance Facial
Our traditional European style facial, personalized to address individual needs, your skin will be refreshed with unique blends of aromas, natural ingredients for purification and appropriate massage techniques to bring balance to mind and body. A customized masque along with high performance serums will address specific concerns, leaving your skin nourished and invigorated.
| | |
| --- | --- |
| 60 Minutes | $85 |
| 90 Minutes | $120 |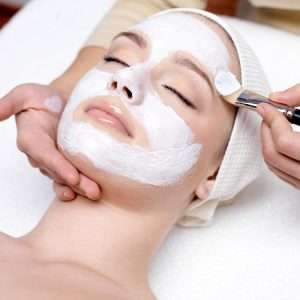 The Serenity Facial
The Serenity Facial
Designed to enliven and increase radiance and clarity of skin, our Serenity Facial treatment is customized with the integration of the ancient art of gua sha to increase circulation and deliver essential nutrients to the surface of the skin, as well as promote lymphatic drainage to decrease puffiness and facial tension. Consistent treatments incorporating gua sha can provide more clarity and evenness of skin tone, diminish fine lines and wrinkles, and relieve chronic facial tension, reducing headaches, jaw pain, and eye strain.
| | |
| --- | --- |
| 60 Minutes | $95 |
| 90 Minutes | $130 |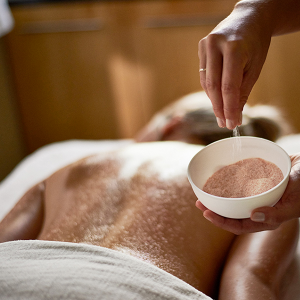 The Revival Body Treatment
The Revival Body Treatment
A truly reviving experience head to toe! Beginning with a relaxing foot soak, your experienced spa therapists will begin a light detoxification with dry brushing, followed by an invigorating salt scrub to leave the skin smoothed and refreshed. A nourishing, warmed, aromatic blend of customized essential oils are applied to the body with light, soothing massage techniques followed by a comforting wrap and balancing facial treatment. A seasonal must!
Corrective Skin Treatments
Corrective treatments mildly stimulate the production of new, healthy skin with little or no downtime. These treatments can range anywhere from light to gentle strength, making them a great option for first-time peelers or sensitive skin types who want to treat aging, oily, or hyper-pigmented skin. With a resurfacing treatment, clients may experience minimal flaking to none at all. *Best results are achieved through treatment series; your esthetician will design a plan that is appropriate for your unique skincare concerns. Please schedule a complimentary consultation to begin your skin health journey!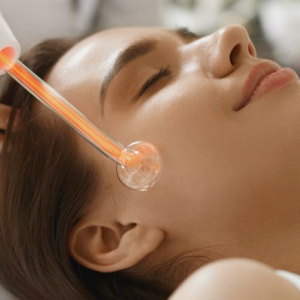 Clarifying Acne Treatment
Clarifying Acne Treatment
For those challenged with breakouts, this personalized treatment incorporates purifying ingredients and detoxifying techniques to disrupt the cycle of acne. Excessive surface oils are reduced as well as dead skin cells clogging the pores. Inflamed skin is soothed and balanced while feeling clean and refreshed. Light detoxifying techniques not only assist with the purification of the skin, they also assist with relaxation, further breaking the stressful cycle of acne.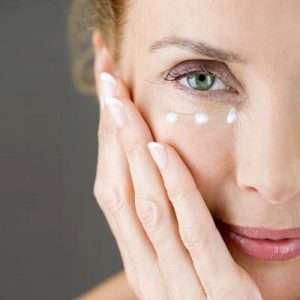 Prevention Facial Treatment
Prevention Facial Treatment
Maintain the benefits of your corrective treatments with our anti-aging facial incorporating our favorite antioxidant, Vitamin C! Monthly treatments in conjunction with appropriate home care are recommended.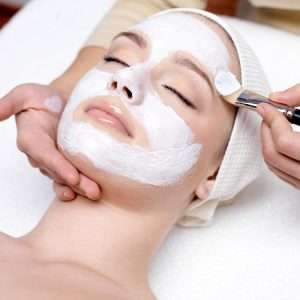 Summer Zen Facial
Summer Zen Facial
Designed to refresh and purify summer-loving skin! Our specially formulated exfoliating enzyme blend of pineapple and papaya assists in removing damaged skin cells and product build-up, allowing impurities to be removed and the skin to breathe. A soothing and nourishing botanical gel masque restores hydration and nutrition to the skin while a cooling quartz massage invigorates the senses.

Save $20 until Sept 30 with this Seasonal Facial Special (normal price $100)
Skin Renewing Treatments
Renewing treatments penetrate the skin deeper, treating skin conditions more aggressively than a corrective skin treatment. These treatments are designed to exfoliate thick, oily, and acne-prone skin along with treating stubborn hyperpigmentation, visible sun damage, and collagen depletion. With peeling treatments, clients can expect some downtime with mild to moderate shedding of the skin.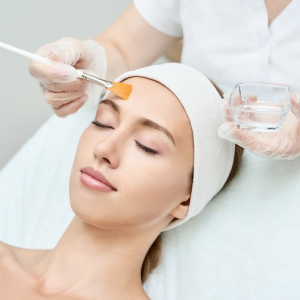 Chemical Exfoliation
Chemical Exfoliation
An excellent treatment to prevent the signs of premature aging – fine lines and wrinkles, loss of firmness as well as uneven skin tone. Our highly trained and experienced skin therapists will customize your chemical treatment for your specific concerns and develop a treatment plan to help you achieve exceptional results.
Microdermabrasion Treatments
Microdermabrasion Treatments
Effective physical exfoliation treatment for dullness, congested pores, and fine lines. Best results are achieved in a series of 6 to 12 treatments. Your skin specialist will create a package suited to your individual needs.
| | |
| --- | --- |
| Face & Neck | $85 |
| Face, neck & décolleté | $100 |
| Back | $75 |
Your esthetician will be happy to recommend any options available within the treatment you have selected, as well as a simple and elective home-care program. For the best results, we recommend facial treatments every month or at least four times per year with the corresponding change in seasons. *Service time recommendations: If it has been more than 12-months since you've had a facial, please schedule a minimum of 60 or 90 (for mature/damaged skin) minutes for your service to make sure we have the proper time to evaluate, clean and recommend a daily regimen that will produce noticeable results. A 45-minute service should be reserved for very youthful skin or someone that receives regular facial services.