The perfect facial treatment to clarify your beautiful skin and help you glow all summer long! For a limited time, receive $15 OFF by booking online.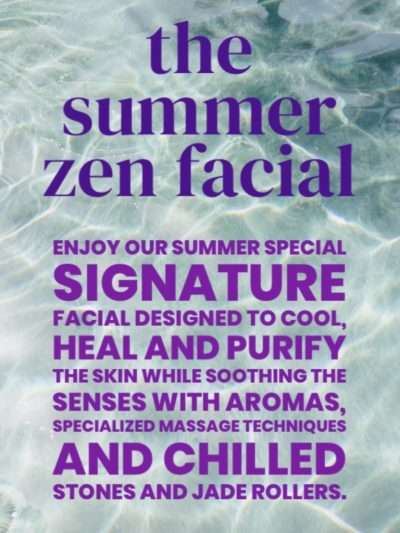 Exciting things are happening in the Bella Lei spa. In addition to new expert staff members and new products, we have some exciting new services being introduced and this limited time "ZEN facial" seasonal facial. Book online today and save $15 off the normal retail price of $85.
This limited time facial is custom tailored to enhance your glow this summer. Your skin will be refreshed and clarified using a unique blend of natural ingredients to reverse the harmful effects of UV damage caused by extended sun exposure. A customized masque along with high performance serums will address specific concerns, leaving your skin nourished and invigorated.
60 Minute Service : $85.00 ($70.00 for a limited time)